Sorry, Registration is closed for the current Food relationship 101 course.
If you're interested in being added to the waitlist for the next course, click the button to sign-up!
Ready to make peace with food?
Are you tired of struggling to make diet and lifestyle changes?
Know what you "should" do but don't do it?
Feel you lack the "willpower" to stay on track?
Feel out of control around food?
You've been caught in cycle after cycle of dieting and wonder why it's not working.
This course is for you!
Food Relationship 101 will help you get on the path to finding freedom and peace with food.
Yes, is it possible to find freedom and peace with food!
YOU CAN:
Stop feeling guilty about food choices
Find peace with food without dieting
Eat in a way that honors YOU and YOUR body
Enjoy ALL foods!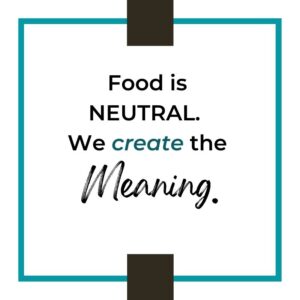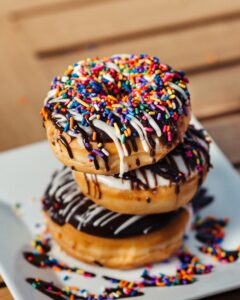 Food Relationship 101:
Explore your relationship with food and unlock the key to food freedom and peace with food!
What if you didn't have to:
Restrict foods you LOVE and that taste great
Feel guilty about food choices
Count, measure, or track food intake
Spend hours online searching for the solution
It's possible! Discovering your food relationship isn't an easy process, but you don't have to go through this alone. With this 5 week course, you will have support from me as well as other participants who are on a similar journey. We can all benefit from learning together!
Start your path to a healthy relationship with food in this 5 week online course!
What does food freedom look like?
Enjoying all your favorite foods! Yes, I'm talking about donuts, pasta, pizza, quesadillas, chips, etc. It doesn't mean you'll eat these foods all the time, but they won't be off-limits – there's a reason you enjoy them!
Food freedom also means practicing some gentle nutrition, which provides your body with the nutrients it needs to function optimally. The key is that YOU get to decide and choose what's right for YOU.
It's finding the right balance of foods for YOUR body – listening to your inner wisdom and tuning in to your body's needs. It's letting this process happen naturally (which can take some time) instead of using external guidance (or rules!) guide your food choices.
Food freedom will look a little different for each person, but that's okay! It's all about YOU and your relationship with food.
That's food freedom! And right now, it may seem like it's not possible. But it is! And you don't have to work towards it alone – in this course you'll get support from me and your fellow attendees who are on a similar journey. The path to food freedom and peace with food isn't easy, but it's worth it! So if you're ready to dive in and do the work, I'm here to support you!
Are you ready to start this journey towards food freedom and peace with food?
Let's do this together!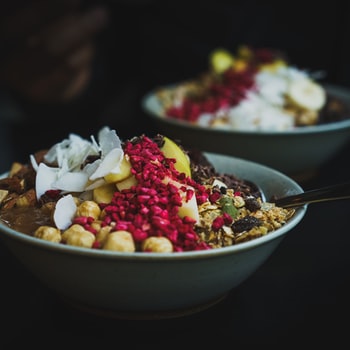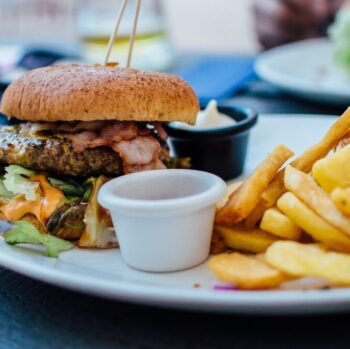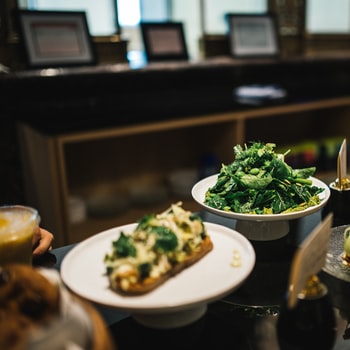 Food relationship isn't about food!
It's about what we believe about food, our history and memories around food, etc.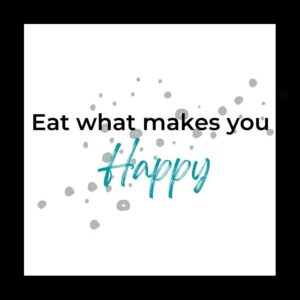 What would change if:
You could have food freedom and peace with food?
How would your life be different?
Ready to find out?!
Meet Your Host
Kristin Kinnie, MScN, MSW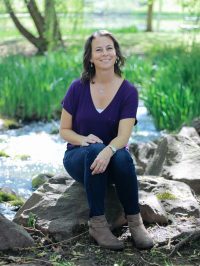 I have a long history of digestive issues and have spent many years following restrictive diets. The result? Food cravings, an obsession with food and "healthy" eating, feeling out of control around certain foods, etc. What helped me? Learning about my relationship with food and how that impacts my food choices – it's a game changer! (Hint – it's not about willpower, motivation, or nutrition knowledge). In this course I'll share with you what has helped me develop a healthier relationship with food so that you, too can be on the path to food freedom and peace with food 🙂

This course is for you if:
You're ready to explore new ways of thinking about food
You're curious about your relationship with food
You're curious about what it would be like to ditch diets and food rules
You have time and space for the course and to explore your thoughts, emotions, and beliefs about food
You're ready to start your personal path towards food freedom and peace with food!
What you will learn
How to rely on your own internal wisdom for knowing what to eat, how much to eat, etc.
Tools you can use to start trusting yourself and your body around food again
A greater understanding of your personal relationship with food and how that impacts your behavior around food.
An understanding of the intersection of food relationship, body image, and fitness
this course may not be for you if:
You're looking for specific nutrition information and/or guidance on following a specific diet
You don't have the time, space, or emotional energy to commit to this exploration right now (that's okay!)
You're not quite ready to explore new concepts and ideas re: food relationship, thoughts and beliefs about food, etc

What you'll Receive
Five 60 min LIVE group workshops led by Kristin – full of content but also time for conversation, questions, and exploration.
Weekly content/prompts for further exploration on your own
Private group portal for messaging other members and Kristin for support between sessions
Group support to start your path to a healthy relationship with food!
Miss a workshop? The teaching portion will be recorded and posted for you to review on your own.
Your investment: $180
What it's like to Work with Kristin
"Kristin cares about the whole individual's well-being. That means not only nutrition, but your physical, mental, emotional and spiritual health. She gently asks and knowingly guides you through the process to figure out what your motivations and impediments are to living a complete and healthy lifestyle."
– Paul, current client

"Kristin is a real professional who cares about your health. She listens to what you have to say and repeats it back so that you know you are working towards the same goal. Her positive and friendly nature makes it easy to open up and share your concerns. Providing an easy plan of action for life changes is easy to follow and she assures you there is no such thing as failure. If you are trying to take a new step in the right direction, this is an easy one, you won't be disappointed."
– former client
"I can honestly say that I have never had a healthcare practitioner take this much time or effort to listen or respond to me."
– current client
"Kristin was an invaluable resource to me at a time when I was desperately looking for ways to make healthy changes to my diet. Her calm, well-informed advice and warm personal interest helped me to understand that it was indeed, possible to make the changes I desired."
– former client

Cost: $180
early registration discount if you sign-up by Oct 5th! Code in the link to register 🙂
Registration deadline: October 15th, 2021
Duration: 5 weeks Oct 19 – Nov 16, 2021
How the course works:
LIVE workshops occur via Zoom on Tuesdays from 7-8pm PST/PDT
This group is designed to be interactive. All attendees will benefit from the group support, wisdom, insights, and questions. It is recommended that you block out this time on your schedule each week and make it a priority to attend.
Miss a workshop? The teaching portion will be recorded and posted for you to review on your own. However the exploration and group coaching part of the call will NOT be recorded to support privacy. It's highly recommended that you sign-up only if you are able to attend a majority of the LIVE workshops – without attending live, you'll miss out on the interactive group component that can really enhance your experience and learning!
In addition to the live workshops, you'll have weekly content delivered to you to support further growth and exploration beyond the group workshops.
Have questions, new insights, or need support? During the 5 weeks, you'll have access to a secure group portal where you can share and learn from each other. I'll also be available via the group portal a few times each week to pop in and provide and support, cheers, additional thoughts, etc!
Still not sure if food Relationship 101 is for you?
Schedule a FREE discovery call to find out more about how this course can support you on your journey to food freedom.