Food Has Meaning. Everyone Has a Story. What's Yours?
---

Cook With Me: Comfort Foods (pt 2)
March 29, 2021 @ 5:00 pm

-

6:30 pm

$35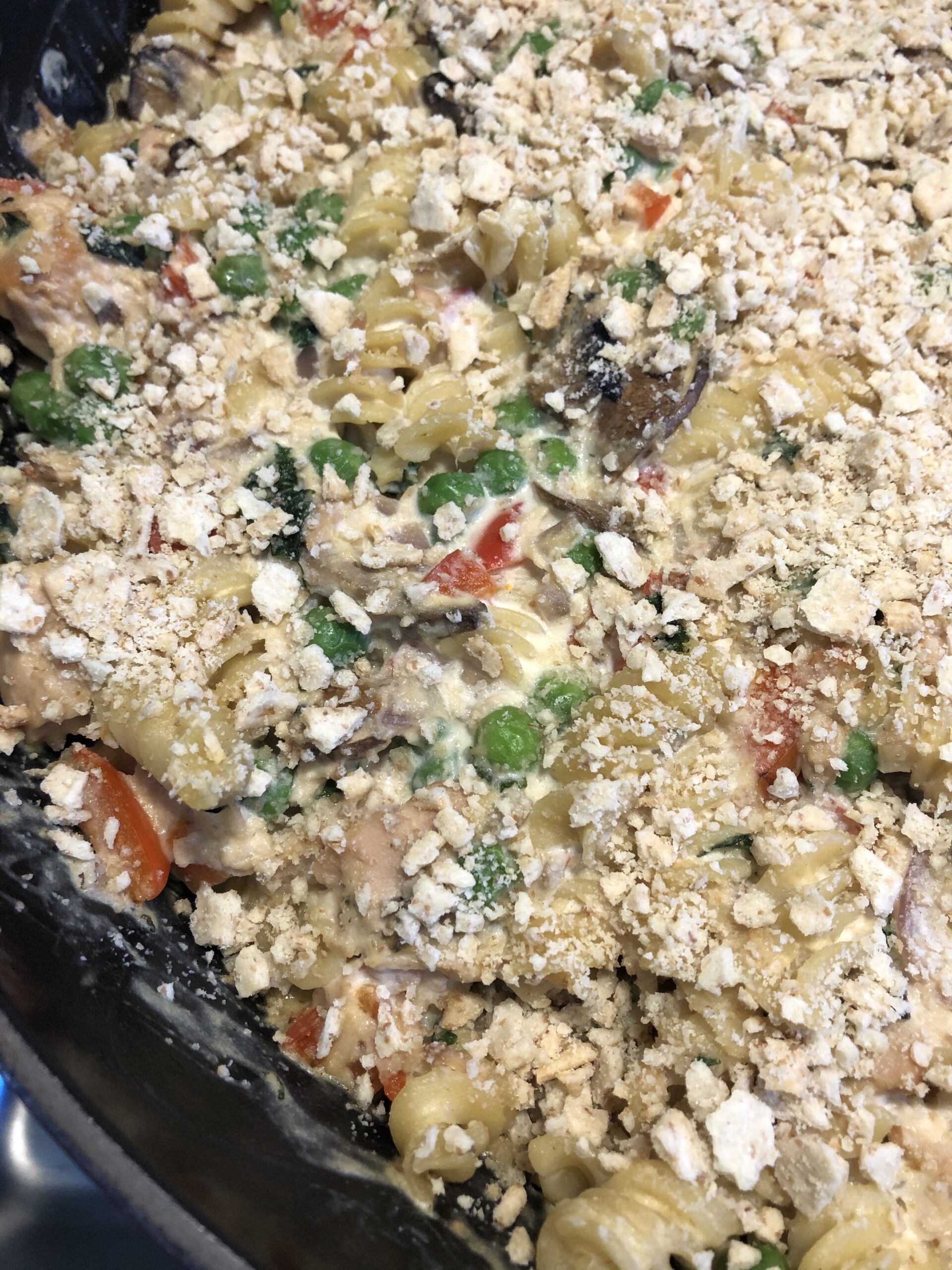 Who doesn't love comfort food?! It's usually, warm, nourishing, and comforting! But if you're like me, sometimes comfort food doesn't love you back – for example I don't tolerate gluten, and many of my favorite comfort foods contain lots of gluten! So comfort food can taste good, but then not feel good later.
Can you relate? You've had to remove certain foods from your diet and yet you miss comfort food that contains those foods? Let me help! I know finding substitutions can be tough. I've been there! And I'm ready to share some of my favorite comfort foods with you in a 2-part Cook With Me! series. While I can't guarantee that my substitutions will work for you, we'll at least have fun making them together and I think you'll still love the result. And who knows – maybe it will hit the spot and you will have found a new comfort food that also loves you back 🙂
In part 2, we'll be making tuna casserole and nachos! Yum
Tuna casserole is gluten-free and dairy-free
Nachos are gluten-free and vegetarian, with vegan or meat-based options!
With both recipes, there are so many options to customize the recipe for you and/or your family.
This is a hands-on class, so be ready to learn alongside me! Once you register, you'll be provided with the recipes as well an ingredient and supply list. All you need to do is gather everything prior to class time and then we'll learn how to meal prep and make the recipes together! I'll be demonstrating via video as we make the recipes and also be available for any questions you may have while making the recipes with me. Of course, if you'd prefer to just watch, you can do that too, but wouldn't it be better if at the end of the class you had your own recipes ready for the week? I think so!
Class will be held online via zoom. You don't need an account to participate! A link to join the class will be emailed out 30 min before class starts.
---