Hello!
I'm so glad you're here.
My path to nutrition starting with my own healing journey dealing with food sensitivities and SIBO (small intestine bacterial overgrowth). Along this journey, I discovered the healing and nurturing power of food, as well as the importance of understanding and paying attention to my relationship to food.
I am passionate about working with others to discover their own individual path to health and vitality through nutrition and a positive relationship with food. I believe there is no one-size fits all approach, so it's important to discover what works best for your and your body. By combining my previous social work experience with my nutrition knowledge, I can work with you to develop customized nutrition plans that support a healthy relationship with food while improving your overall health and wellbeing.
I offer group nutrition education classes, food relationship coaching groups, and individual nutritional counseling. I would love to work with you to discover your own personal relationship with food and how you can use food to feel your absolute best – to feel fully alive! Let's do this together!
When I'm not working, you can find me outside soaking up some sun (or shade!), at the beach with my toes in the sand, on a hike, or cuddling up by a fire with a good book.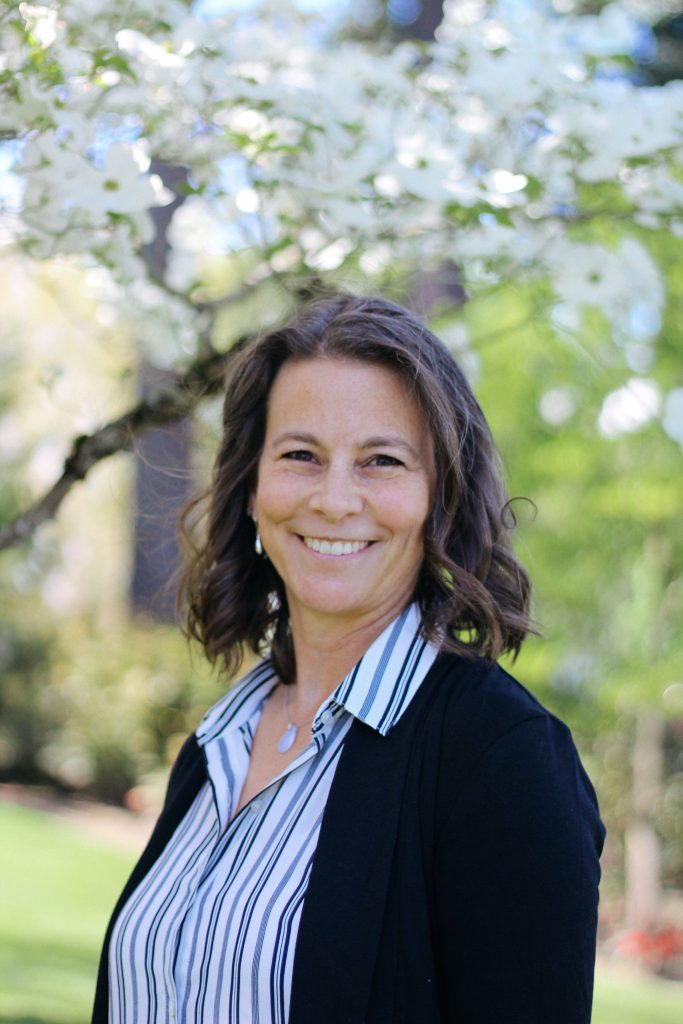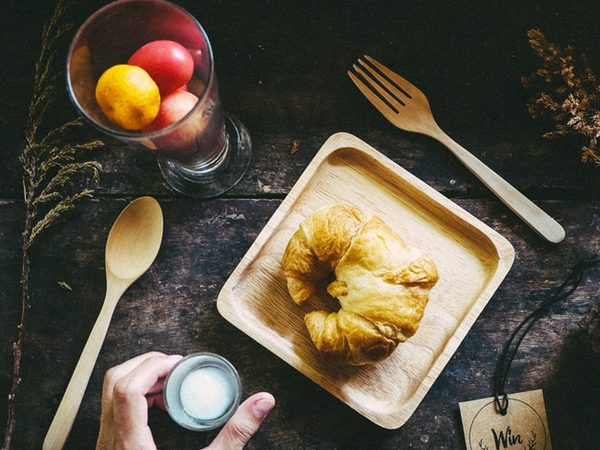 Credentials, Education, and Experience
I received my Master's of Science in Nutrition from the National University of Natural Medicine (NUNM) in June 2019. During my time at NUNM, I worked 3 terms in the NUNM student clinic completed a clinical internship with a local Naturopathic Clinic providing nutritional counseling with clients. I also completed an internship with the Food As Medicine Everyday (FAME) program, providing nutrition education and cooking with participants. Following my internship, I received formal training and became a FAME educator. I look forward to bringing FAME classes into my community!
I also have a Master's of Arts in Social Work degree from Walla Walla College. I worked in the social work field for almost 15 years, working in schools with children and families. I worked to coordinate services and resources as well as developed, implemented, and coordinated the Family Support Center for North Clackamas School District.
I also worked as a cheerleading coach for almost 20 years, recently being inducted into the Oregon Cheerleading Coach's Association Hall of Fame. Most of my time was spent as Head Coach for Clackamas High School, where I worked with both High School and Middle-School age athletes. This worked encouraged my passion to work with athletes around nutrition and body image, helping to prevent eating disorders, disordered eating, and potential health issues that athletes face. More info about that here: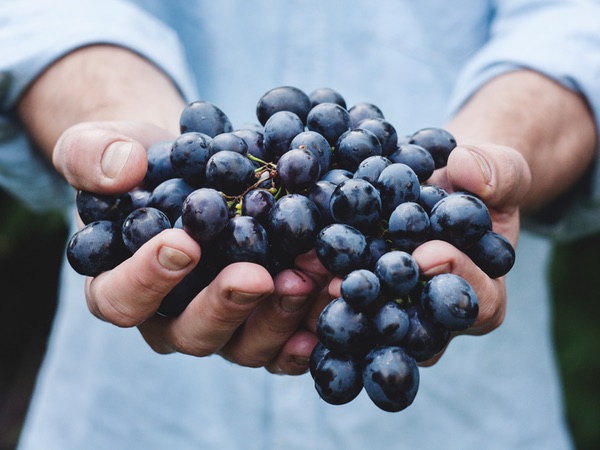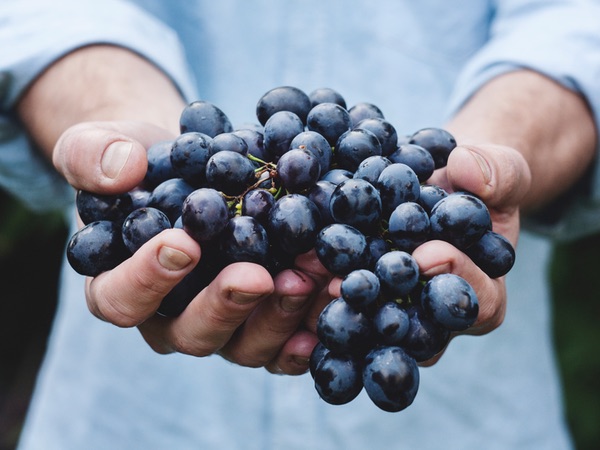 My Nutrition Philosophy
I believe every deserves to enjoy and love food in their own personal way – whether that's pizza or a kale salad, doesn't matter to me! Food is meant to be enjoyed!
Food is so much more than just food – it has meaning that is deeply personal for each of us. This relationship is often what drives our desires for specific foods. However, we receive conflicting messages about what we should/shouldn't eat, what diet is the best for us, etc. This often leads to feelings of guilt and shame around eating foods we love. It's all so very confusing! I'm here to help you sort out fact from fiction and figure out what foods will truly nourish both your body and soul.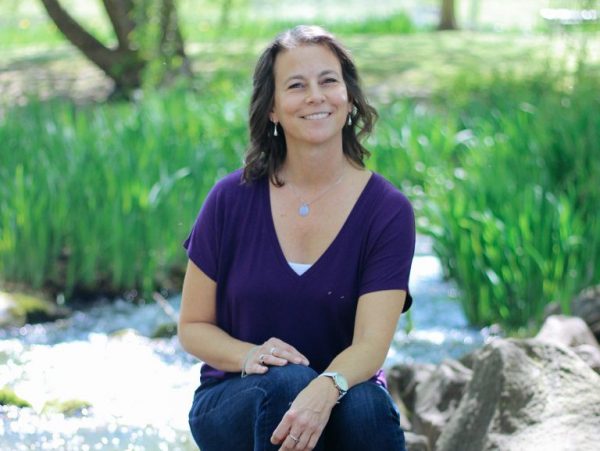 More About My Personal Journey
Throughout my life, I have always been drawn to working directly with people, inspiring change, personal growth, and a balanced lifestyle. I have worked for many years as a social worker and coach, and now find myself drawn into the healthcare field of holistic nutrition. I believe in the power of whole foods as well as the body's innate ability to heal, be well, and thrive. I want to use the skills learned in my previous careers as well as my new holistic nutrition knowledge to inspire others to use whole foods and lifestyle changes to work with their own unique body and make the changes needed to feel fully alive.
My journey into nutrition started when I had persistent health issues that I just couldn't find a solution for. My doctor wasn't helping, so I decided to work to find answers on my own. This worked for a little while, but the health issues returned. This time I decided to try a more natural, holistic approach and went to see a Naturopathic Doctor (ND). This approach really resonated with me as my ND worked alongside me to help uncover the root cause of my health issues. It turned out I had food allergies, so I ended up going on an elimination diet. The results on the diet were so dramatic, it kept me motivated to follow this very restrictive diet. My health issues cleared up, headaches went away, and I had more energy throughout the day. Eventually I was able to reintroduce foods and only had to eliminate gluten on a permanent basis.
However, a few years later, more health issues surfaced. I was having very painful periods, was extremely tired, and had a hard time thinking and concentrating. I also felt bloated all the time – often being concerned people would think I was pregnant! Once again, I decided to turn to an ND for help. This time I found out I had SIBO – small intestine bacterial overgrowth. This led me to another restrictive diet – sigh… The first time it worked and I felt better, but as SIBO often does, it came back. And to make a long story short, I'm still struggling with it today. Overall I feel better, but still have good days and bad days.
Throughout my journey, nutrition has played a key role. I have learned how powerful food can be in terms of how I feel on a daily basis. Food can be a powerful healer! But food is also so much more. I'm still learning about everything food means to me and all the feelings, memories, cravings, desires, etc. that come with that. Understanding my relationship with food is helping me work with my body to finally heal and feel fully alive. I would love to work with you and help you discover your own personal relationship with food. And how you can use food to feel your absolute best – to feel fully alive! Let's do this together!